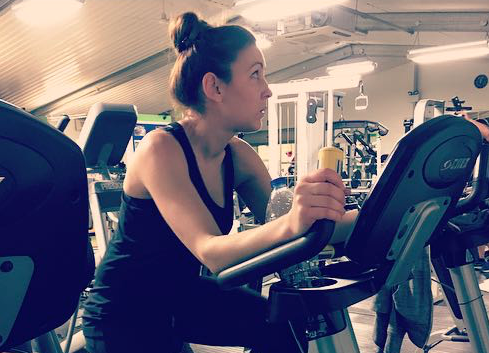 03 Feb

Cardiovascular training

When you arrive at the gym you should already know what you want to do, this can involve cardio for example. Cardio is a main exercise routine people undertake when they want to burn calories. It is also known that cardio is the best exercise for weight loss. When doing weight training and any other exercising activity you can still burn calories and still lose weight however cardio is the ultimate way to undertake this. Even though cardio is a great way of weight loss, it is also very good for your lungs and heart that is one of the most important factors in your body.
Here are the other benefits to cardiovascular:
Interrupts anxiety – by doing this exercise it helps you focus and helps keep a maintained and healthy mind.
Reduced belly fat – as you already know cardio is a great way of weight loss which is why it is great for losing fat around your belly.
Prevents stress – whilst doing this exercise it will help increase the levels of stress you could possibly have in your daily life. For example, if you were to come to the gym stressed from work or any other issues then doing cardio could help this.
Controls depression – cardio is a great way of distracting you from many things that you could possibly be worried/depressed about. The reason for this is because cardio is very hard and is distracting in many good ways.
How you look – if you do cardio on a regular basis and have routines upon this you will eventually start to realise the difference of how your body looks. If you were not pleased about your body from the beginning, then you will be extremely pleased of the results. You will feel a boost in your confidence and it will make you feel a lot better in many ways.
If you are new to all of this, cardio is a great place to start when you exercise. Even though most people go to the gym to exercise, cardio isn't always for the gym you could do cardio exercise at home in your own place. This is if you don't want to reveal yourself in the gym for starters and cardio is the best method of exercise to start with. You will eventually feel that going to the gym is probably better for you as your confidence will grow more and more you undertake this exercise. Cardio will overall make you feel fit and benefit you in many ways.